Rochdale & District MIND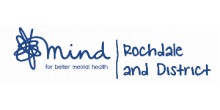 At the start of the Optima journey, we felt it was important for us to give back to the community. After discussions, we opted to partner with Rochdale & District MIND, a charity close to all our hearts. We're very proud to be partnered with such a great organisation and will continue to raise funds for them.
There are various ways we'll continue to raise funds; from team-building events, individual challenges, internal fines.
So far, we have raised over £1,500 and have done this through having our own internal fines pot (Which is a bit of fun) and through a couple of sobriety periods.
In the future we look forward to some more fundraising efforts to ensure that Rochdale & District MIND can continue providing an excellent mental health service to those in the Borough who need it!