09.10.2023
How to Conduct a Skills Gap Analysis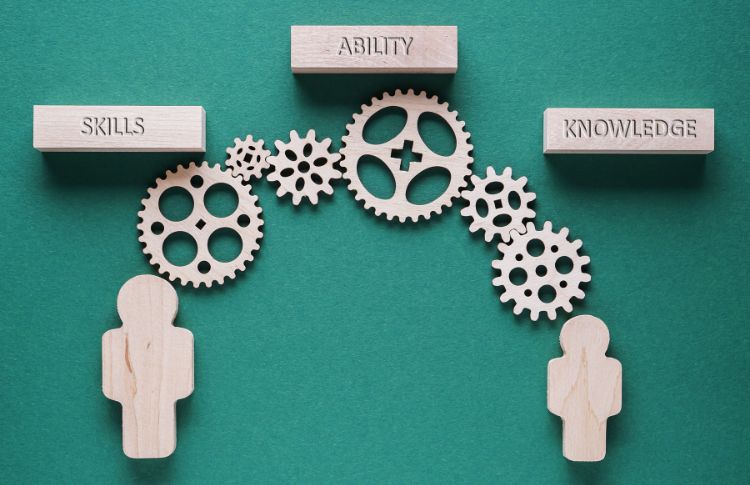 A skills gap is defined as being a disparity between the skills that you require as an employer, and those that your manufacturing and engineering workforce possesses. By conducting a skills gap analysis, it's possible to highlight the skills that your workforce needs to reach your business' goals. This information can then be used to organise employee development and training, as well as being used to improve your hiring efforts, with the aim of closing the skills gap.
The Ins and Outs of Conducting a Skills Gap for Manufacturing and Engineering
Two Types of Skills Gap Analysis
There are two ways of performing a skills gap analysis for the manufacturing and engineering industries; individual and team. With an individual skills gap analysis, you can determine the skills a job requires, and then you can compare these skills to what an employee is capable of. With a team skills gap analysis, you can find out if your workforce has the skills needed for an upcoming project. If they don't, you will know to look at recruiting externally or work on developing your current employees' skill set.
Identify Your Desired Skills
You need to identify the skills that your workforce is lacking and think about why you value them as an employer. Consider what skills your employees need to do their jobs well, and whether this could change in the future. Things such as changing your job descriptions to highlight vital skills can make a big difference and ensure that your business objectives and values reflect what you're asking of your workforce.
Measure Your Employees' Current Skills
To conduct an accurate skills gap analysis, you need to measure your employees' current skills. This can be done via surveys, assessment, employee interviews, performance reviews and skills management software. This information will highlight which skills individuals have, as well as what your team is lacking overall. Sometimes, coaching 'on the job' is enough to close a skills gap, especially if the person lacking the skills is a new hire and formal training may not always be necessary.
Fill a Skills Gap
You can fill a skills gap in two ways; training and hiring. It's important to decide which is the right route for your business, or if a combination of the two will be needed. A lot of companies choose to train and develop their existing staff to fill a skills gap, which can be done via workshops, training sessions and seminars. This will utilise an employee's existing skills and company knowledge, whilst ensuring that they have all the skills needed to perform the role well. If you are unable to train or develop employees', it might be time to look for an external candidate that specifically possesses the skills that your workforce is missing.
It's hard to avoid a skills gap developing, but a skills gap analysis will help to get your manufacturing and engineering workforce back on track. It's an effective way of determining what your team is lacking, allowing you to put a solution into action.
If you have any question son this topic
reach out to Optima
today and we can help you analyse your team and fill any gaps you might have.
Posted by: Optima Recruitment
0 comment(s)
Please complete the form below, your data is processed here under legitimate interest. Please also note that for your privacy no data from this form is stored in this website (view our privacy policy).
Add your comment.