21.08.2023
3 Strategies to Boost New Employee Retention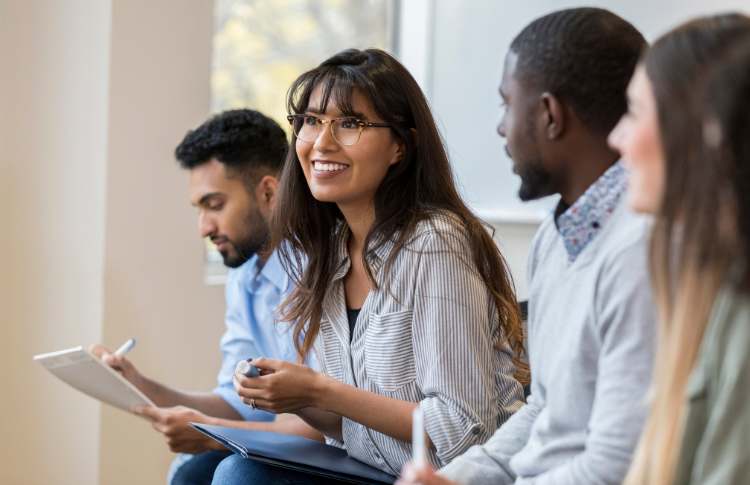 Having to re-hire employees repeatedly in such short periods of time can not only be costly for your organisation but time-consuming as well. This blog explores three useful strategies which may help increase your employee retention for new hires, which you may not have considered.
Focus on measuring a candidate's commitment during the recruitment process.
Some organisations end up with new employees who show no enthusiasm or commitment to the role because they were simply hired based on their CV and one interview conversation.
This process struggles to measure a person's enthusiasm or commitment.
With this in mind, during the interview process, you could ask candidates to take extra steps, to give you more opportunity to see their enthusiasm and commitment to the role. This may involve asking candidates to create a presentation or complete a unique project. Regardless of the method you choose to do this, it is a useful step to see which of your potential candidates carry the enthusiasm for the role, which will mean they are more likely to stay in the company long term if hired.
Conduct behavioural surveys.
Whilst many organisations only focus on a candidate's work experience and skills, they also should be focusing on measuring a candidate's behaviours. Surveys can assess the alignment of employee behaviours with the organisation's values and culture. This insight is crucial for fostering a positive and cohesive work environment. If the persons values align with the companies, this is a good indicator of the employee staying with the company.
Maximising employee retention through targeted selections.
To improve employee retention, give priority to choosing the right candidate during the initial recruitment phase. If retaining staff is proving to be difficult, it's advisable to review your hiring strategy.
Instead of engaging multiple recruiters, contemplate forming a strong partnership with a single recruiter. Choosing a retained recruitment model encourages the recruiter to invest additional effort in identifying the most suitable candidate for the position based on their fit within the company and with the role, therefore making them more likely to stay.
Why are these strategies important to increase employee retention?
Bad hires can be costly for your business, as well as disruptive to your valuable time if it causes an employee to leave early and create the need for another hire. By focusing on your recruitment strategy and nailing your processes you can avoid bad hires altogether. After all, if you hire the right candidate, you won't need to overthink your retention because they will naturally stay.
Posted by: Optima Recruitment
0 comment(s)
Please complete the form below, your data is processed here under legitimate interest. Please also note that for your privacy no data from this form is stored in this website (view our privacy policy).
Add your comment.