17.05.2023
Here's How Manufacturers Can Improve Employee Onboarding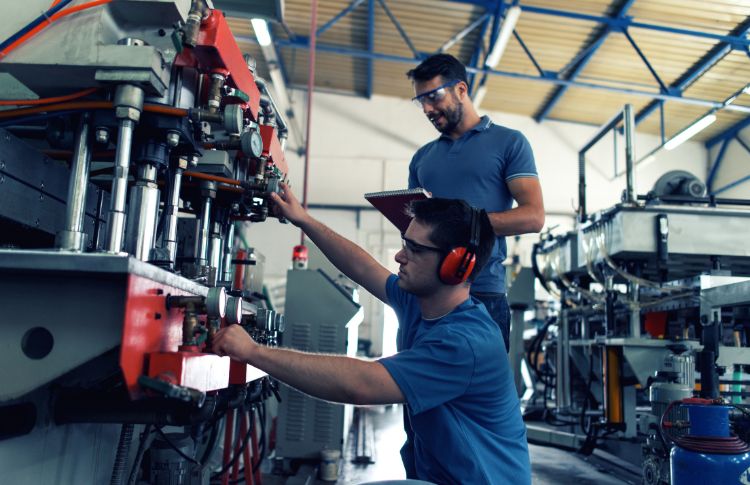 There is no denying the importance of employee onboarding, but there are bound to be ways that you can improve things. Onboarding is vital in manufacturing, as it ensures that employees understand complex tasks, operations, procedures and how to do things efficiently. It's the process of integrating a new employee into the company, training them and informing them about the business' structure, mission and culture. Not only does employee onboarding benefit the business as a whole, but it ensures that the employee has a good first impression of the team. Employee onboarding that's high quality, informative and engaging increases the chances of employee success.
How to Improve Your Manufacturing Employee Onboarding
Give Workers a Good Company Brief - It's important to give new hires a good overview of your business, and it's important to include as much information as possible. This should include your mission, values, ethos and any employee benefits or perks they can expect. Explain who your customers and stakeholders are, and the role that various employees play. You could even detail your work culture, what you expect from employees and what success looks like for your company.
Meet and Give Feedback - There is a lot to take on board when starting a new job, so find the time to meet with new hires and give feedback. Ask them how they are doing, guide them on anything they need help with and offer feedback. This will open a line of communication between you and your employee, whilst giving you the chance to learn more about them.
Set Initial Goals - To ensure that new hires are on the right page, give them direction by setting a handful of initial goals. These should be things that they can work towards in the first month or two, and they should all be achievable. Achieving these goals will give employees confidence, whilst also highlighting any areas that need to be worked upon.
Be Clear on Schedules and Duties - It's always a good idea to set a schedule for your new employee, to give them the best chance of being productive in their new role. You don't want a new employee to feel as though their workday is disorganised, or that the business lacks direction. Outline their duties, responsibilities and ensure that they have enough work to do. As time goes on, new hires will get a good idea of what their workload looks like and how to manage their daily tasks.
Always Have Learning Opportunities Available - Even after the initial onboarding process has finished, give your employee the chance to grow and develop in the world of manufacturing. Employees benefit from professional development, as it gives them a greater range of skills and knowledge, which can help them in future roles. As a business, you benefit from having experienced and knowledgeable employees working for you.
Optima understands how to create an excellent onboarding experience, if you require guidance how to onboard successfully, please contact us today.
Posted by: Optima Recruitment
0 comment(s)
Please complete the form below, your data is processed here under legitimate interest. Please also note that for your privacy no data from this form is stored in this website (view our privacy policy).
Add your comment.