Hopwood Hall College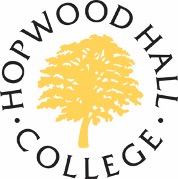 Hopwood Hall College's Employer Services Team can work with you to identify your training, skills and recruitment needs. Helping to design tailored packages to help you access the right training and support for your business at a time and place suited to you.
We are a recognised approved provider of Apprenticeships and we offer a wide range across various sectors. Working with you to identify the most suitable training. We also offer a free recruitment service to help you get the right people for your business,
Together with our state-of-the art facilities and high standard of teaching, assessment and resources, you can be assured Hopwood Hall is the right choice for your business.
Training Options Include:
Adult Education
Apprenticeships
Bespoke Training Packages
Flexible Learning
Get In To (Sector Based Training)
Part-Time Courses
Professional Qualifications
Short Online Courses
Additional Services include:
Advice on how to access Funding, Incentives etc
Access to our Digital Apprenticeship Service walk-through guides
Free and comprehensive training needs analysis
Recruitment Service
Responsive & Flexible Training Solutions
Talent Pool of pre-screened applicants
If you would like to discuss your training needs please contact our Engineering and Manufacturing Employer Skills Consultant:
Louise Putland
Louise.Putland@hopwood.ac.uk
M: 07960 027 948